Material
Tail: Golden Pheasant red-breast, a few strands only
Body: 2/3 Brown and 1/3 olive-green Berlin wool mixed together

Ribs: Narrow gold, gold twist and silver twist, equal distance apart
Hackle: Grey Heron, from tail, wound alongside gold tinsel
Throat: Golden Pheasant red-breast, two turns
Wings: Two strips of Mallard with brown points and light roots
Original material
As written in the book:
TAIL. Golden Pheasant red-breast, a few strands only.
BODY. Brown and olive-green Berlin wool mixed together in proportion of one part olive-green, two parts brown.
RIBS. From separate starting points, of gold tinsel (narrow), gold twist, and silver twist, wound the usual way, an equal distance apart.
HACKLE. Grey Heron, from tail (tied in at the point as usual) wound alongside gold tinsel.
THROAT. Golden Pheasant red-breast, two turns.
WINGS. Two strips of Mallard showing brown points and light roots.
Pattern pictures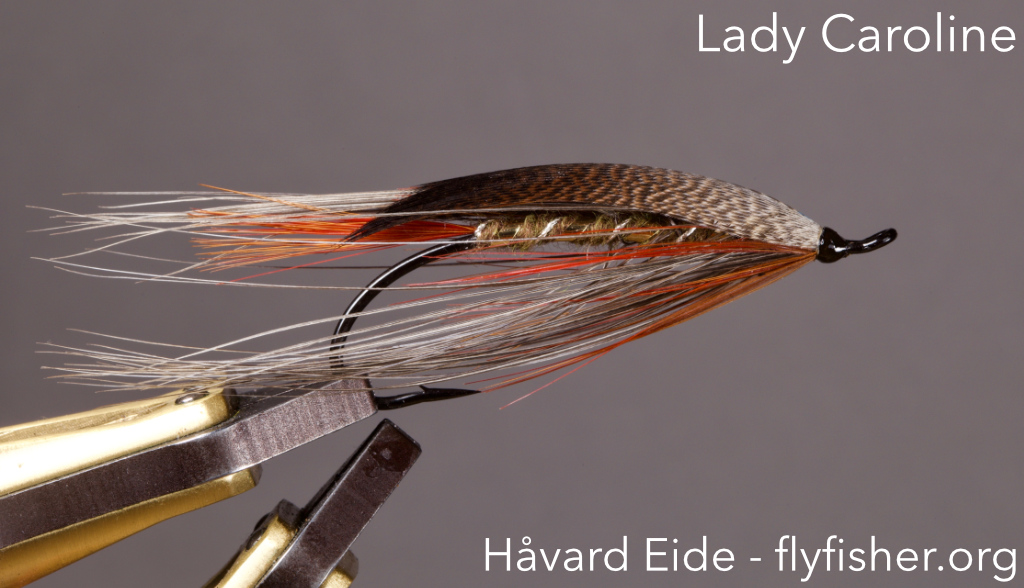 Missing gold twist