Material
Tag

: Silver twist, bright yellow seal's fur

Tail

: Indian crow, summer duck, scarlet ibis

Butt

: Black herl

Body

: Equal parts of bright yellow, crimson-magenta, mouse, and rich plum-claret seal's fur

Rib

: Silver tinsel

Hackle

: Coch-y-bonddhu dyed Bismarck brown, from yellow seal's fur

Wing

: Double white turkey, ginger speckled turkey, bustard, black cockatoo's tail, red macaw, powdered blue macaw, parrot, and teal, all in strands, two strips brown turkey, with black bar and white tip over

Cheeks

: Chatterer

Head

: Black
Cites list
This pattern contains cites material. The following list is a suggestion of substitutes you can use for this pattern.
Original material
As written in the book:
Tag. Silver twist and bright yellow seal's fur.
Tail. Indian crow, summer duck, and scarlet ibis.
Butt. Black herl.
Body. Bright yellow, crimson-magenta, mouse, and rich plum-claret seal's fur, in equal sections.
Ribbed. Silver tinsel.
Hackle. A coch-y-bonddhu dyed in Bismarck brown from yellow seal's fur.
Wings. Double white turkey, ginger speckled turkey, bustard, black cockatoo's tail, red macaw, powdered blue macaw, parrot, and teal, all in strands, two strips brown turkey, with black bar and white tip over.
Cheeks. Chatterer.
Head. Black.
Long material list
Materials in pattern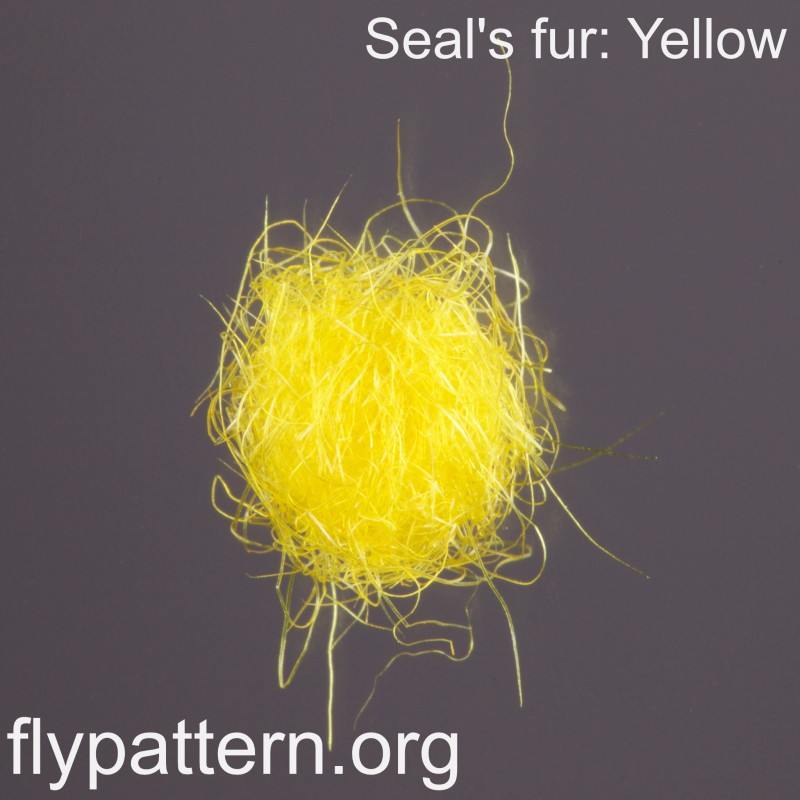 We are working on getting more images to cover all parts.