Material
Body

: Lightish blue pig's wool, sparsely dressed

Rib

: Silver tinsel, gold twist

Hackle

: Black heron, to hook length or longer

Wing

: Large bunch of bronze-coloured peacock herl

Head

: Bright orange mohair, tied like hackle, rough

Cites list
This pattern contains cites material. The following list is a suggestion of substitutes you can use for this pattern.
Original material
As written in the book:
It boasts neither tag nor tail; the body is of lightish blue pig's wool, rather sparsely dressed; silver tinsel and gold twist black heron's hackle, as long in the fibre or longer than the hook; wings, a large bunch of bronze-coloured peacock herl; round the shoulder over this is tied hackle-wise a ruff of bright orange mohair, which gives a brilliant and unusual look to the fly.
Long material list
Materials in pattern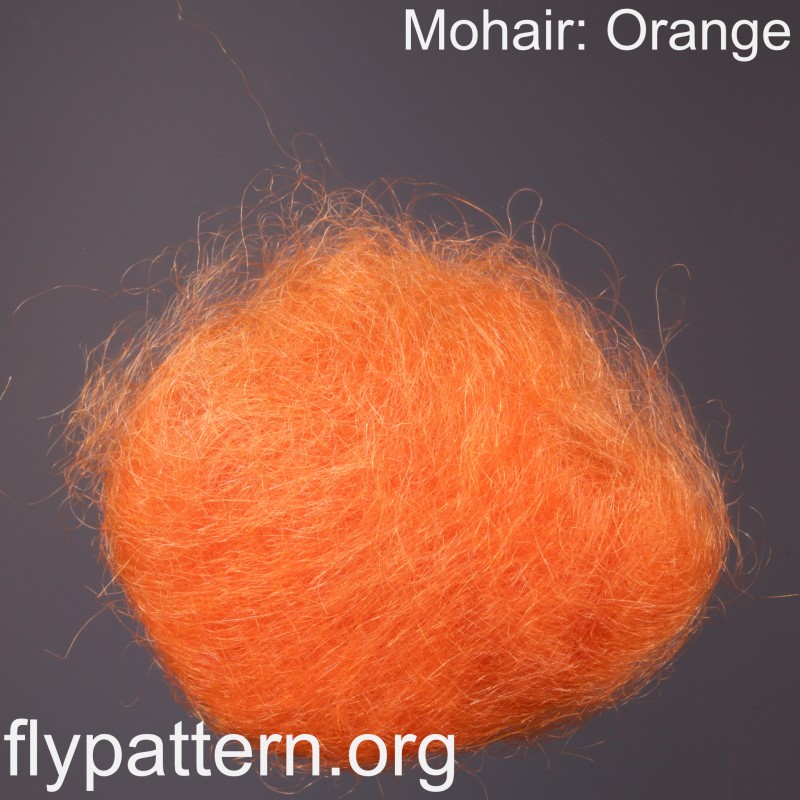 We are working on getting more images to cover all parts.