Material
Hook

: Size, 6, 7, and 8

Tag

: Orange floss

Tail

: Golden pheasant topping

Body

: Medium blue floss

Hackle

: Guinea hen (small speckled), thick

Rib

: Silver twist

Wings

: Golden pheasant tail, and tippet, mixed fibres with guinea hen and teal and yellow fibres

Horns

: Blue macaw

Head

: Peacock herl
Cites list
This pattern contains cites material. The following list is a suggestion of substitutes you can use for this pattern.
Original material
As written in the book:
This is a specimen of a trimmed fly ; i,e, the hackle is trimmed or clipped on the breast, whilst it is left long and full on the back in order to form a part of the wing. In the illustration it might with advantage be trimmed a little closer on the breast.
Tag, orange floss; tail, a topping; body, medium blue floss; hackle, guinea hen (small speckled), laid on pretty thick and trimmed off on the breast: silver twist; wings, gold pheasant tail, and tippet mixed fibres with guinea hen and teal and yellow fibres; blue macaw ribs; head, peacock herl. Size, 6, 7, and 8. A useful fly; varies nicely by dyeing the hackle yellow.
Long material list
Materials in pattern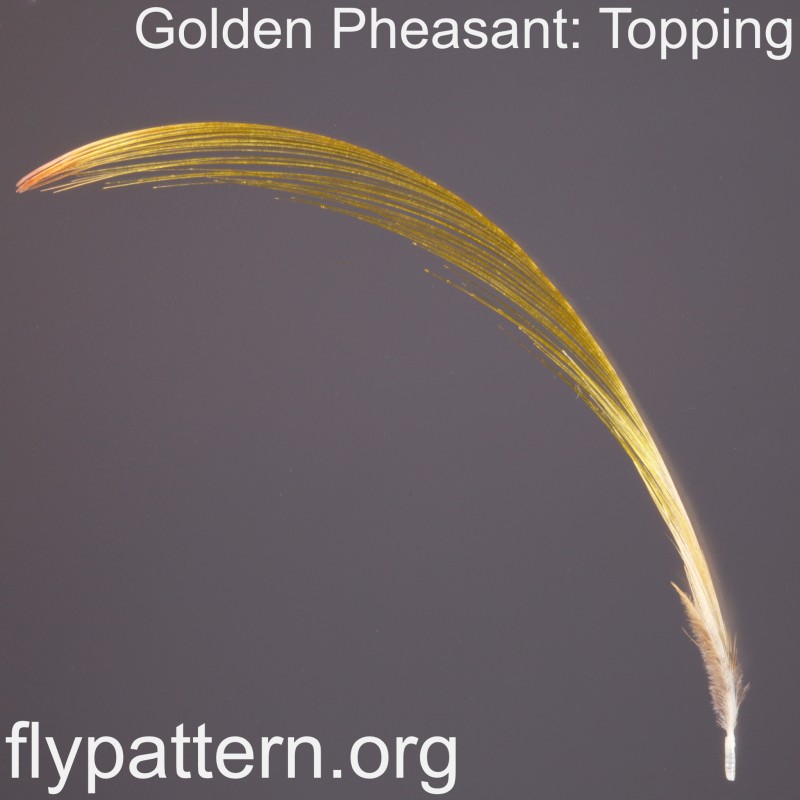 We are working on getting more images to cover all parts.