Material
Hook

: No.8 or 9

Tag

: Crimson mohair

Body

: 1/2 red mohair, 1/2 black pig's wool

Rib

: 1/2 gold twist, 1/2 flat silver tinsel

Hackle

: -Black heron, two

Wing

: Copper mallard, divided

Original material
As written in the book:
Hook - 8 or 9.
Tag - Crimson mohair.
Body - One half red mohair, the other half black pig's wool.
Ribbed - Lower half, gold twist, upper half, flat silver tinsel.
Legs - Two hackles from the black Heron.
Wing - Copper-colored mallard (divided).
Long material list
Materials in pattern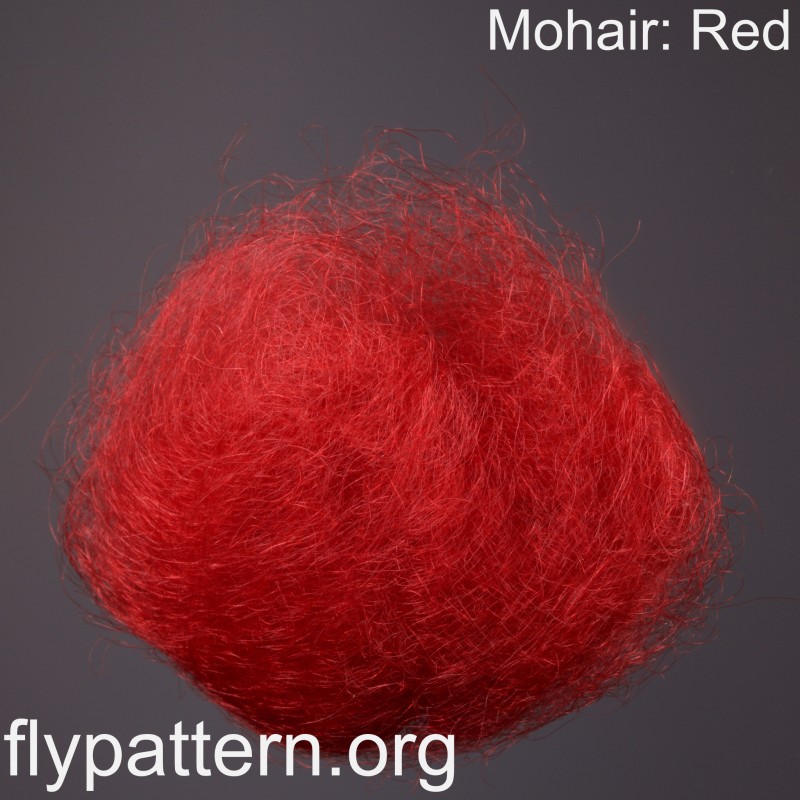 We are working on getting more images to cover all parts.