Material
Tag

: Silver twist, red silk

Hackle

: Small coch-y-bonddhu with very small jungle cock next to tag. Center: Larger coch-y-bonddhu and jungle cock. Front: Large coch-y-bonddhu, red guinea and jungle cock


Body

: Yellow and black chenille, alternating

Head

: Black.

Cites list
This pattern contains cites material. The following list is a suggestion of substitutes you can use for this pattern.
Original material
As written in the book:
Tag. Silver twist and red silk.
No. 1 hackle. A small coch-y-bonddhu, and two very small jungle, one on either side of the hook, pointing towards the tag, and in line with the shank.
Body. Alternate coils of yellow and black chenille.
No. 2 hackle. A larger coch-y-bonddhu; jungle as before.
No. 3 hackle. A full-sized coch-y-bonddhu, and a couple of turns of gallina, dyed red, jungle as before.
Head. Black.
Long material list
Materials in pattern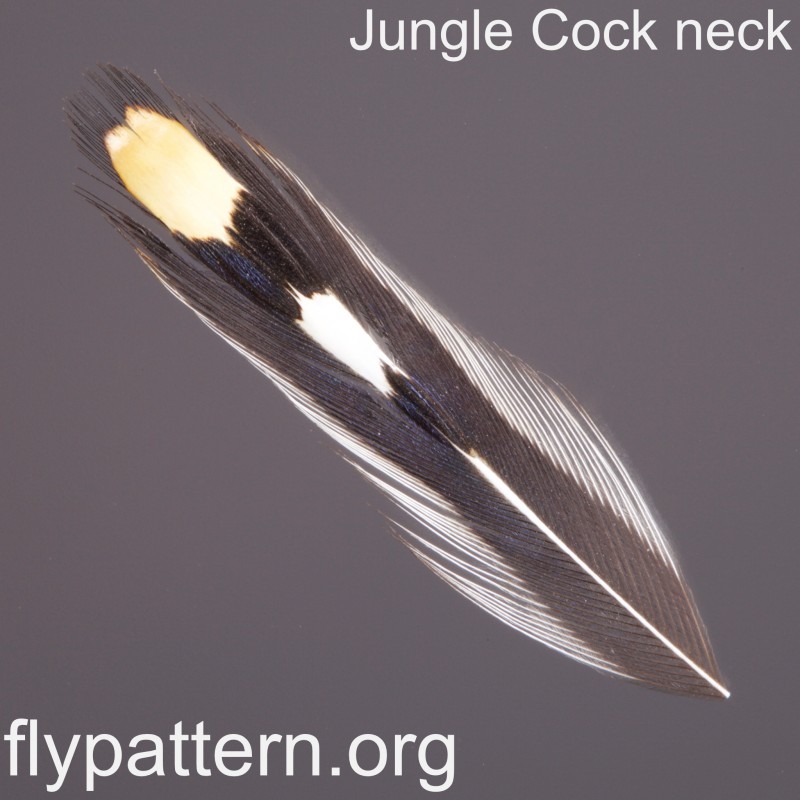 We are working on getting more images to cover all parts.