Material
Tag

: Silver twist

Tail

: Golden pheasant rump feather

Body

: Black mohair, picked out

Rib

: Broad silver tinsel

Hackle

: Grey eagle

Throat

: Teal

Wings

: Brown mottled turkey

Head

: Black
Original material
As written in the book:
Tag. Silver twist.
Tail. Golden pheasant rump feather.
Body. Black mohair well picked out.
Ribbed. Broad silver tinsel.
Hackle. Grey eagle.
Throat. Teal.
Wings. Brown mottled turkey strips.
Head. Black.
Long material list
Materials in pattern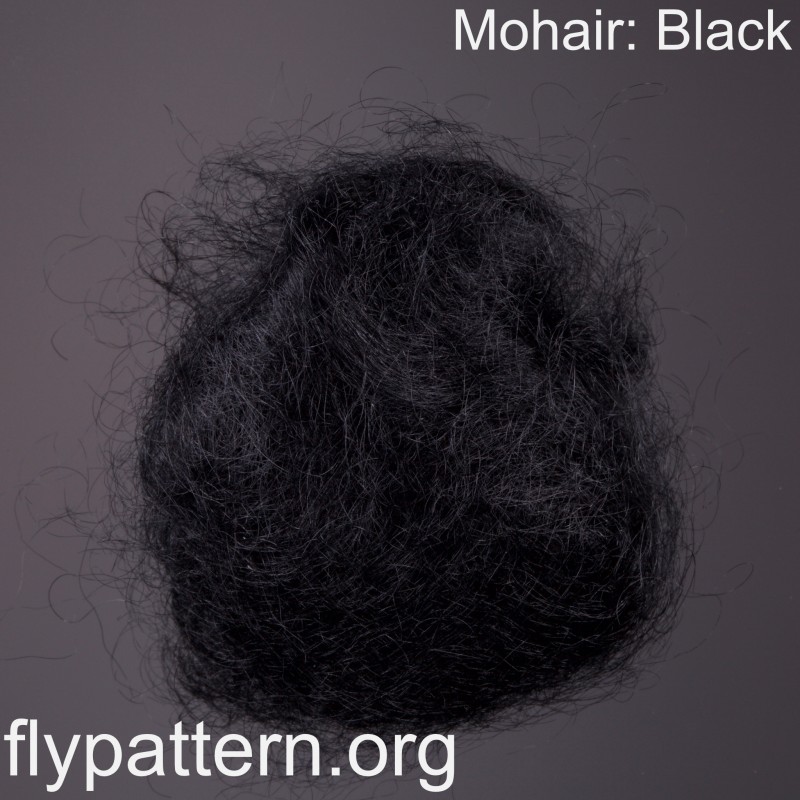 We are working on getting more images to cover all parts.