Material
Body

: Light purple wool

Rib

: Flat silver tinsel, gold and silver twist, with one of them crossing over the hackle


Hackle

: Brown-black cock's tail. Tied in butt-end first, reverse hackled

Throat

: Teal

Wing

: Mallard, two layers, set apart to allow hackle to appear between them

Original material
As written in the book:
Body. Light purple wool, ribbed by flat silver tinsel, and two strands of twist, one gold, the other silver.
Hackle. Brownish black feather from side of cock's tail, wound in the opposite direction to the tinsels, and crossed by one of them.
Throat. Teal.
Wing. Double strips of mallard, short, and apart to allow hackle to appear between them.
N.B. The hackle fibres are reversed, and the butt end tied in first at tail end.
Long material list
Materials in pattern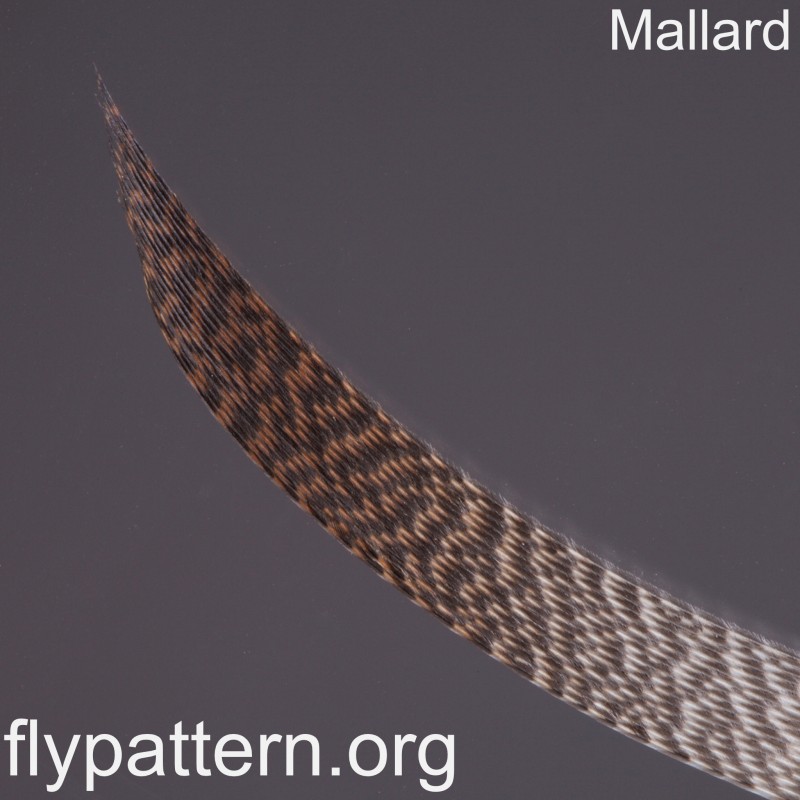 We are working on getting more images to cover all parts.