Material
Hook

: No. 7

Tag

: Silver twist, blue floss

Tail

: Golden pheasant topping

Butt

: Black herl

Body

: Silver twist, three sections, each butted with black herl. At each joint: sideways set Indian crow, two or three on either side, over and under


Wing

: Five toppings

Horns

: Amherst pheasant

Head

: Black herl
Original material
As written in the book:
Tag. Silver twist and blue floss.
Tail. Topping.
Butt. Black herl.
Body. Silver twist, in three sections, each butted with black herl. At each joint are Indian crow's feathers, sideways, two or three on either side near the top and bottom; the feathers gradually increase in size from the first joint towards the head.
Wings. Five toppings.
Horns. Amherst pheasant.
Head. Black herl.
Hook. No. 7.
Long material list
Materials in pattern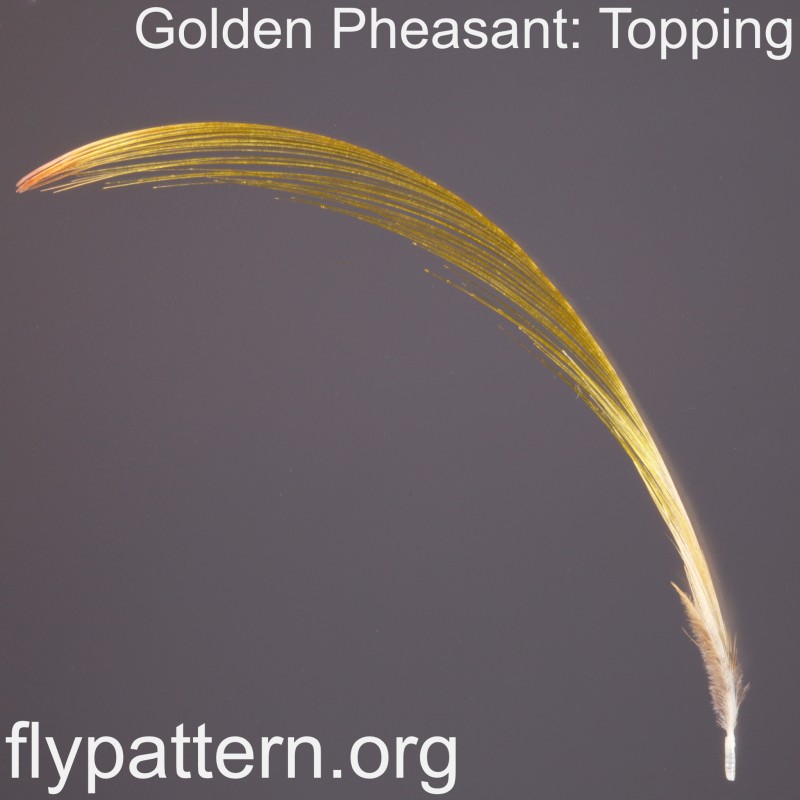 We are working on getting more images to cover all parts.