Material
Hook

: 3/4 to 1 1/4 inches

Tag

: Gold

Tail

: Golden pheasant breast, Jungle Cock back to back

Butt

: Golden Pheasant breast, brown Partridge neck - used as hackles

Body

: Hare's face. Joint separator in the middle as in butt, a bit longer

Throat

: Same as joint separator, a bit longer

Cites list
This pattern contains cites material. The following list is a suggestion of substitutes you can use for this pattern.
Original material
As written in the book:
(hook, 3/4 to 1 1/4 inches).
Tag: Gold tinsel.
Tail: The tip of a Golden Pheasant's breast feather and a pair of Jungle Cock's feathers (back to back).
Butt: A golden Pheasant's breast feather, followed by a freckled brown Partridge neck feather - used as hackles.
Body: In two equal halves - fur from a Hare's face butted in the middle in the same way and with similar feathers as for the butt, the feathers, however, to be a bit longer.
Throat: The same as in the two butts, feathers to be longer still.
Long material list
Materials in pattern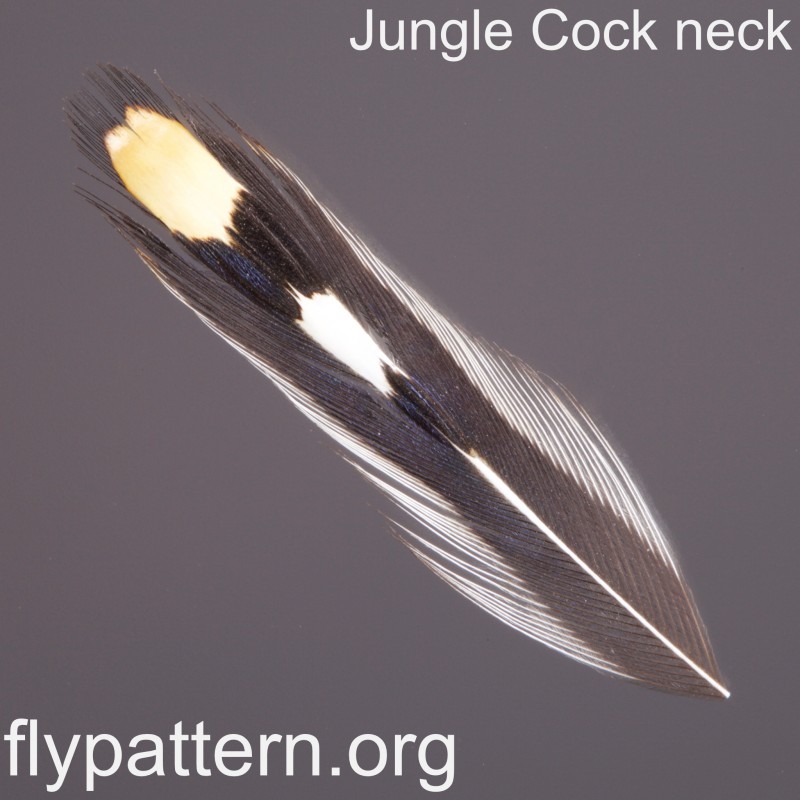 We are working on getting more images to cover all parts.