Material
Hook

: 3/4 to 1 1/8 inches

Tail

: Golden pheasant topping, tip of Cock of the Rock

Body

: Flat gold

Rib

: Fine oval silver

Throat

: Lemon, Golden Pheasant's breast

Wing

: Brown Mallard, set horizontally
Cites list
This pattern contains cites material. The following list is a suggestion of substitutes you can use for this pattern.
Original material
As written in the book:
(hook, 3/4 to 1 1/8 inches).
Tail: A topping and the tip of a Cock of the Rock feather.
Body: Flat gold tinsel.
Ribs: Fine oval silver tinsel.
Throat: A lemon hackle followed by a Golden Pheasant's breast feather.
Wings: Brown Mallard strips (set horizontally Spey fashion).
Long material list
Materials in pattern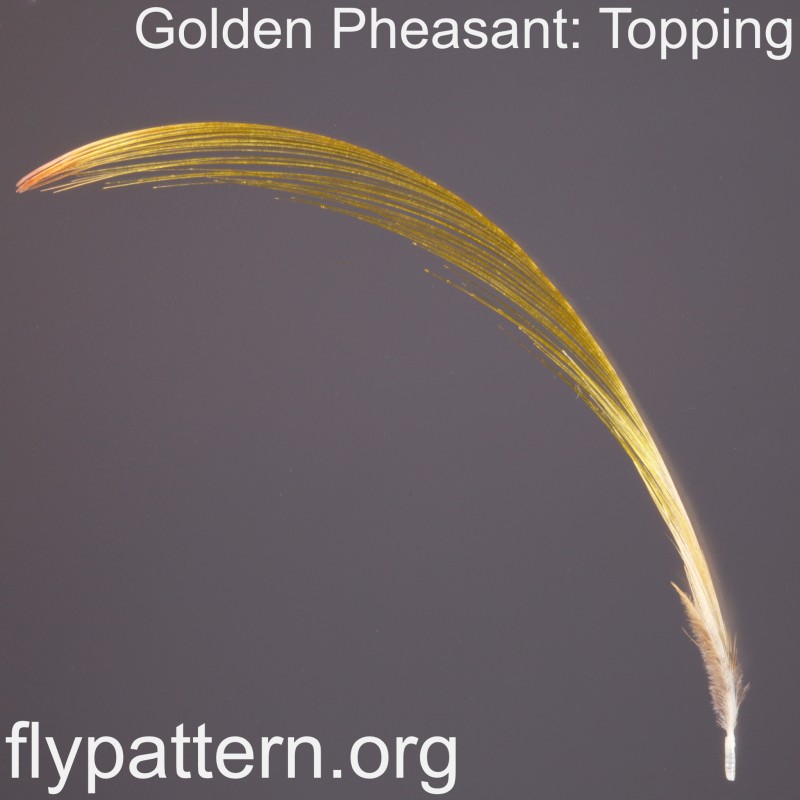 We are working on getting more images to cover all parts.