Material
Hook

: 3/4 to 1 inch

Tail

: Golden pheasant topping, Cock of the Rock in strands

Body

: Flat silver

Throat

: Lemon

Wing

: Golden Pheasant breast, in strands. Covered by Jay wing, secondaries, set upright
Cites list
This pattern contains cites material. The following list is a suggestion of substitutes you can use for this pattern.
Original material
As written in the book:
(hook, 3/4 to 1 inch).
Tail: A topping and Cock of the Rock in strands.
Body: Flat silver tinsel.
Throat: Lemon hackle.
Wings: Golden Pheasant breast feather in strands covered by strips of Jay wing feather (secondaries) (set upright).
Long material list
Materials in pattern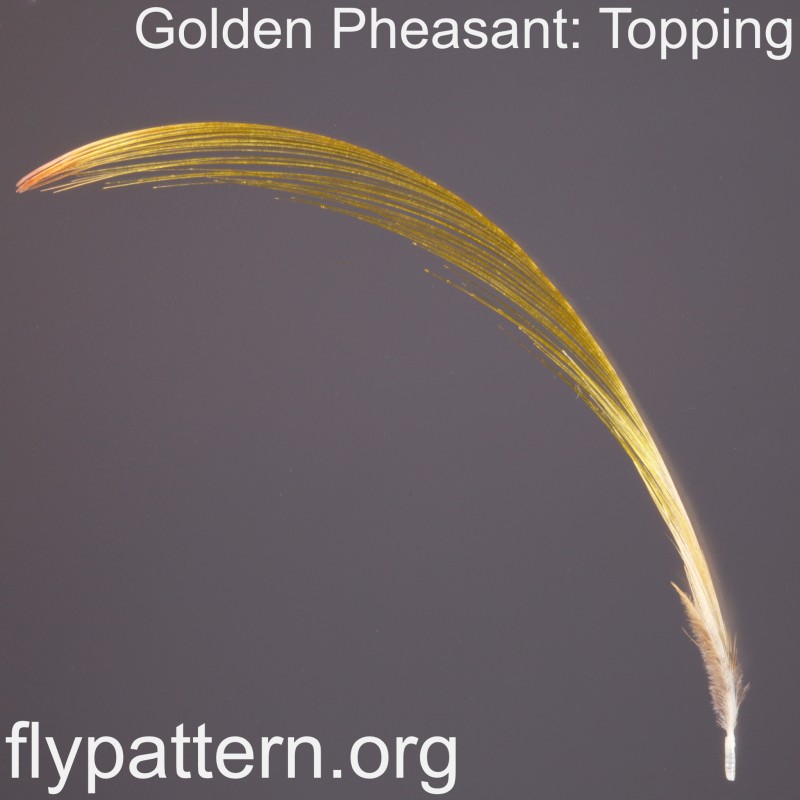 We are working on getting more images to cover all parts.