Material
Hook

: Large, No, 7 or Limerick

Tail

: Orange, red, or yellow mohair

Body

: Yellow, orange, red, blue, scarlet, black, orange pigs wool

Rib

: Double gold twist

Hackle

: Dark claret or black

Throat

: Same as hackle

Wing

: Black & white snipe underwing, Glede, black and white turkey tail and wings


Original material
As written in the book:
Body - first yellow, then orange, then red, blue, scarlet, and black pig hair, ribbed with double gold twist, tipped. Legs - dark claret or black cock hackle, rolled from the tail up, orange pig hair, and the same coloured hackle at the shoulder. Wings - the black and white feathers found under the snipe wing, one each side; or you may use the brown mallard, glede, black and white turkey tail and wings. Tail - tuft of orange, red, or yellow mohair, (one of each would be very useful), head only the tying. Hook, large, No, 7 or Limerick. The Carlisle and Kendal hooks are also good.

Long material list
Materials in pattern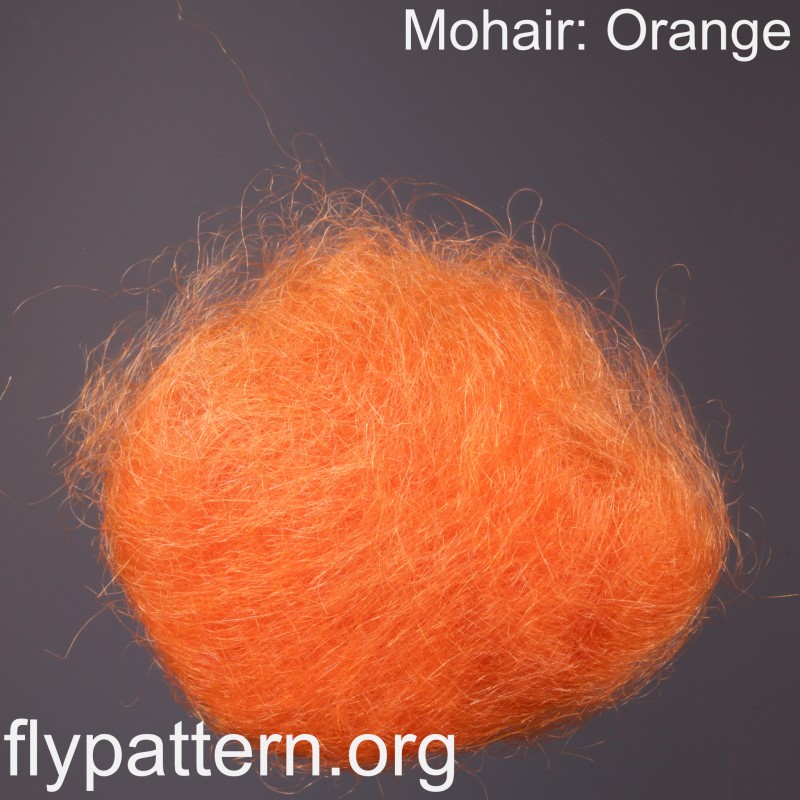 We are working on getting more images to cover all parts.