Material
Hook

: No. 8, Limerick

Tail

: Orange mohair, short and full. Optionally: golden pheasant topping


Body

: Gold pig hair, black to the head, small section of orange


Rib

: Silver tinsel

Hackle

: Large saddle of cock


Wing

: Black and white spotted turkey tail, or a dark bronze turkey, with white tip
Original material
As written in the book:
Body - gold colour pig hair next the tail, and black to the shoulder, ribbed with silver tinsel, a little orange at the head. Legs - a large saddle, (these are the strongest feathers) cock hackle from the yellow up, (pick out the orange through the hackle at the trottle). Wings - black and white spotted turkey tail, or a dark bronze feather of the same, with white tip (see the turkey and mallard wings prepared in the plate of feathers.) Tail orange tuft of mohair, short and full; a golden pheasant crest is equally good. Hook No. 8, Limerick,
Long material list
Materials in pattern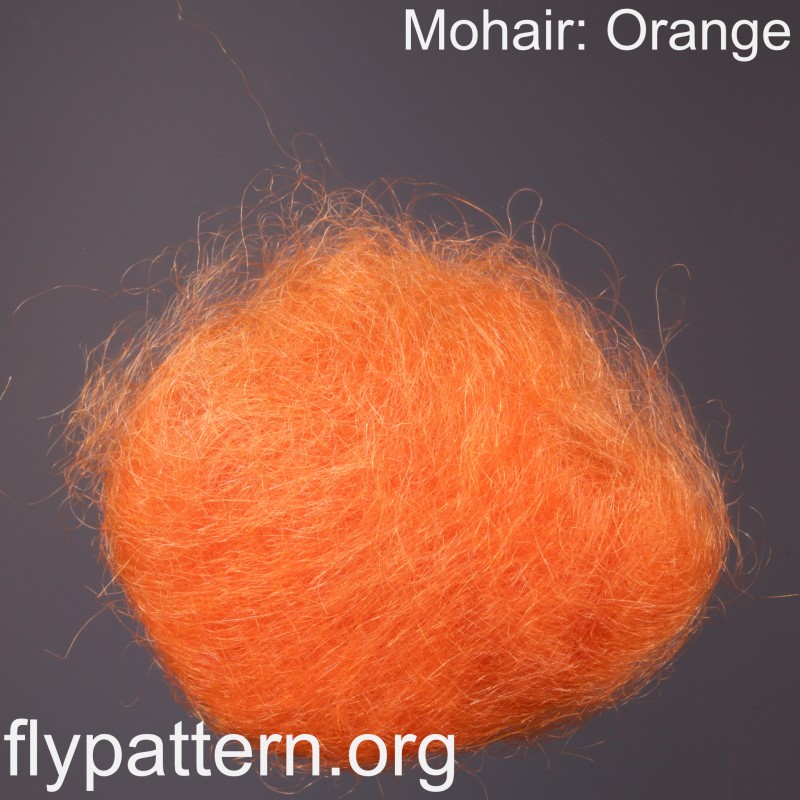 We are working on getting more images to cover all parts.